Key Magento metrics
These graphs represent the last 6 months of crawler data. Updated daily.
How this data is collected
Since 2015, Sansec has operated a network of crawlers to monitor the global Magento install base for malware and Magecart infections. Initially we used data from Builtwith but we needed higher quality data. So we built our own: a sophisticated discovery and tracking system for global Magento stores.
The resulting data reveals a wealth of strategic insights and potential leads. And shows remarkable trends in the eCommerce landscape.
Download raw Magento data set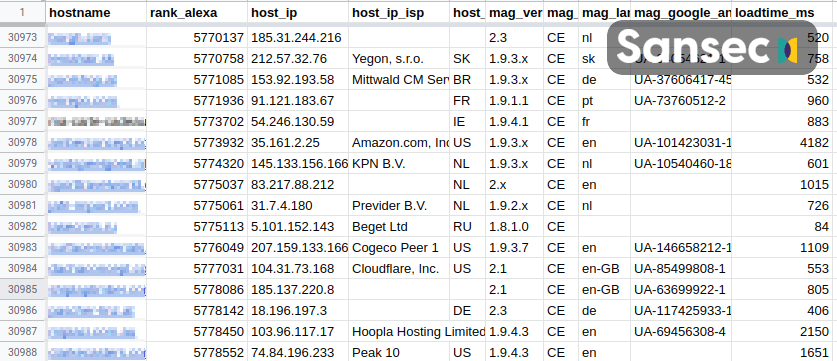 The latest global crawler results are available free-of-charge to all our strategic partners, and is available to others for €500 per snapshot. We have the most accurate and comprehensive collection of verified Magento stores, globally. Our data set contains properties such as version, edition, loading time, Google Analytics code, SSL support etcetera. By combining such properties, you can easily filter on high value leads.
Data is provided as-is by Sansec BV.