eComscan uses e-mail as default reporting medium, but Slack alerts or API submits are also possible. A standard e-mail report will list all of the checks that eComscan has run, including detections of malware and vulnerabilities.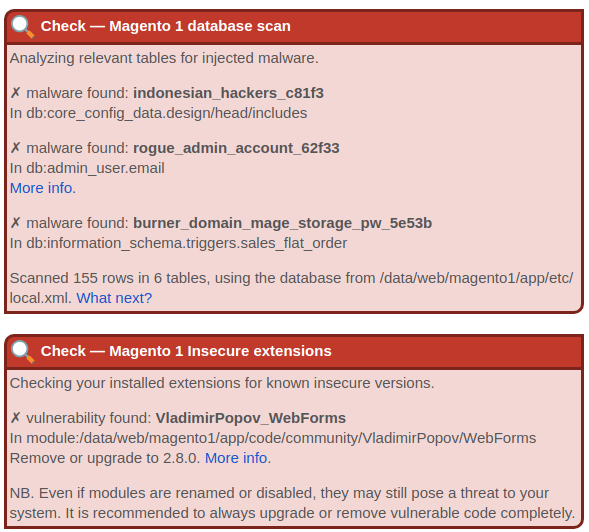 If you use the --report [email protected] option, eComscan will always e-mail a full report, anytime it is run.
If you use the --monitor [email protected],[email protected] eComscan will only e-mail a report when it detects any changes (new or resolved issues).
See a full sample report here.
This page was last updated at Mar 9th, 2023