Get started in 5 minutes
Resolve current hacks and keep your store safe and secure in 3 easy steps
Currently running Magento, and:
Have you detected some suspicious activity?
Have your Google Ads been suspended?
Do customers report stolen credit cards?
Or do you just simply want to prevent all the above from happening? Don't worry, we'll sort you out!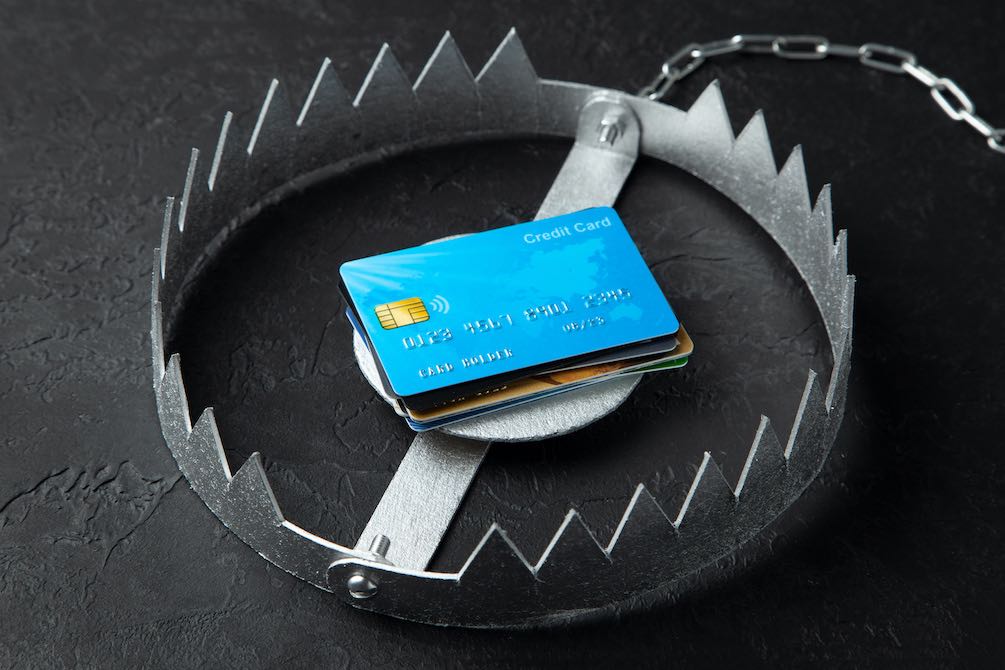 1. Install eComscan in a few minutes
If you are hacked, there is no time to lose! Install eComscan in a few minutes and get insight in your situation quickly. This is vital for speedy recovery and - possibly - a compliance report.
What do you need?
A webstore running Magento 1, Magento 2, Shopware or WooCommerce.

SSH Access to the store.

A valid eComscan licence key.
Not satisfied with eComscan in your first month?
Get your money back in 30 days.
2. Run eComscan to detect vulnerabilities and malware
eComscan sends you a detailed report and unveils exactly where the malware is located, so that you can take easy steps to find hidden vulnerabilities.
What to do when you are breached?
This depends whether eComscan detects a vulnerability or malware. In general, the person responsible for the deployment or QA of your store should handle these. Typically, this is your development agency or your internal development team. View a sample report here.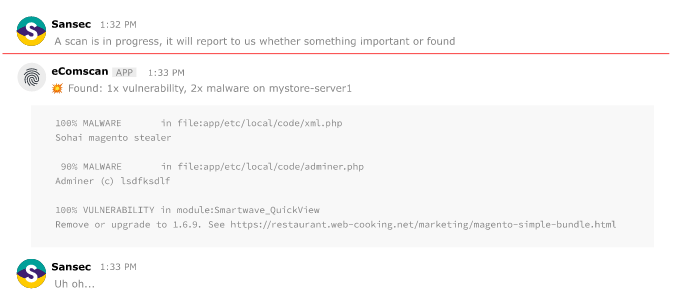 "Great research from [Sansec founder] mr De Groot."
— Jerry Geisler, SVP & CISO, Walmart
Sansec aims to exceed your expectations in service, quality and value.
Pricing and specs
3. Long term: integrate eComscan in your workflow
Once the malware is removed and vulnerabilities are solved, it's time to set up eComscan in a way the right people get notified once malware is detected on your system.
Active your team with Slack or phone alerts
In case of any new infections or relevant changes, alert your team using our Slack integration or get alerts on your phone.
Self-updates
Note: We will constantly add new updates to eComscan so that we stay ahead of hackers. eComscan will update itself automatically. Read more about self updates.
Get started now
Magecart & skimming detection
Magento 1, Shopware, Woocommerce
Manual audit & cleanup
with 6 month commitment
—
—
Store domains per install
< 5
< 10
no limit
Revenue limit
< € 5 M
< € 20 M
< € 100 M